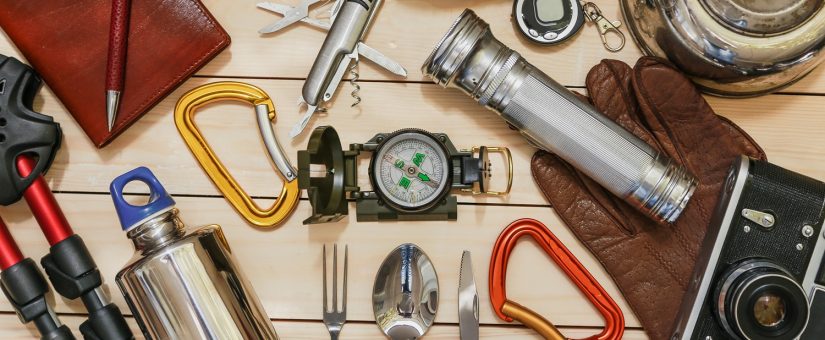 Investing in GoPro accessories can increase your camera's abilities. To take GoPro's photos and videos to the next level, it is worth investing in some of the best GoPro accessories for traveling. Some of the GoPro add-ons recommended for travelers willing to capture their trips include:
1. Selfie Stick
A selfie stick allows you to reach a higher vantage point, take group photos, film over cliffs and ledges, shoot yourself from a sideways angle and do a lot more. A good pole can get you in videos and pictures without any efforts. It is strongly recommended to get a high quality pole, which is lightweight and can survive a stay or float in water.
2. Tripod
It is another versatile travel accessory which you should take with you while traveling. A tripod is ideal for setting up selfies, recording time-lapses and vlogging. The tripod you choose should be sturdy, lightweight, flexible and cheap. A good tripod should be small but solid enough to support DSLR cameras.
3. Remote Control
A smart remote makes simpler to use a camera when you are riding or when it's attached to the head underwater and it is an excellent accessory for hiking as well. With a programmable button present on the remote, you can set up customized video or photo settings.
4. Extra Batteries
If you purchase a GoPro accessory, ensure that it has spare batteries. If you shoot lots of videos, your GoPro's battery can quickly become dead. And while traveling, you may not get an electric socket every now and then.
5. Flex Clamp
It's so nice to clamp your GoPro and go. This optional neck can be adjusted to enable a range of shooting angles. The camera can be directly attached to the clamp. The quick release base of Clamp makes it simple to move GoPro between different locations and mounts.
6. Flip Drive Filters
This accessory is highly recommended for scuba drivers who are serious about doing underwater photography. The the FLIP system allows you to rebalance colors, avoiding green or blue tinted footage. With FLIP system, you can get beautiful attractive color rich photos and videos.
7. Accessories Travel Case
GoPro accessories can gather promptly. A travel case can let you keep all the little items in an organized way. All your GoPro accessories will stay safe and secure in this accessories travel case.